Treat Back and Neck Pain by Visiting a Chiropractor
We can all agree that millions of people across the globe have experienced back pain at some point in their lives. According to statistics, more than twenty-two million US citizens visit a chiropractor annually.
At the same time, more than eight million of them seek relief from back pain, while other thirty-five go to deal with neck issues.
Check out this guide: https://www.wikihow.com/Go-to-the-Chiropractor-Without-Fear to learn the reasons to visit a chiropractor for your particular situation.
These problems can occur for numerous reasons, including muscle strains, sports injuries, accidents, or a sitting lifestyle.
Alpine Health Center Named Top 3 In Virginia
It is important to remember that chiropractors use alternative treatments, including hands-on spinal manipulation, to deal with the root of the pain.
They use a theory that a proper alignment of musculoskeletal structure will allow your body to heal itself without invasive procedures.
Therefore, they use manipulation to restore joint mobility caused by a traumatic event such as repetitive stress, falling, and sitting without back support.
Generally, chiropractic treatment is essential as an alternative to medications for pain relief. That way, you can heal bones, joints, muscles, connective tissues, ligaments, cartilage, and tendon.
Things to Know About Chiropractic Treatment for Back Pain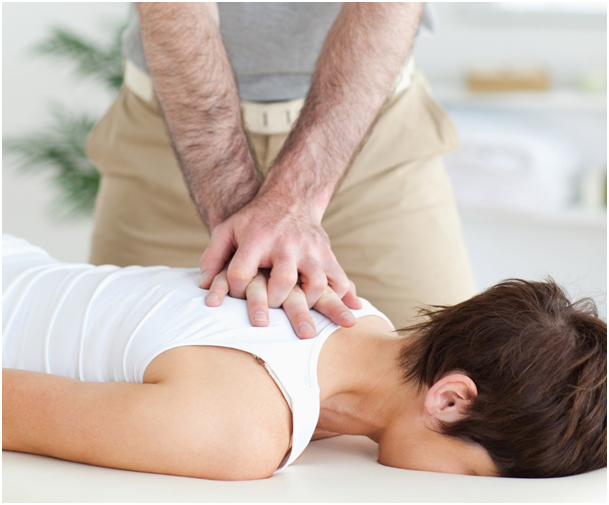 You should bring a medical history report to a chiropractor to ensure the best course of action. At the same time, you may need to undergo a physical examination and diagnostic imaging to determine whether you can handle back treatment and adjustment.
The treatment plan includes a few manual adjustment sessions where a professional will use sudden and controlled force to boost your quality and range of motion.
You may expect other treatments, including exercise, nutritional counseling, and many more. The main goal is to restore the function of your backs and prevent further issues from happening.
You can rest assured because spinal manipulation is a safe method for dealing with low back paindue to a sudden injury. On the other hand, chronic or acute discomfort will last more than six weeks and improve after a while.
A few studies have shown that chiropractic care is perfect for headaches and neck pain. Apart from that, people with fibromyalgia and osteoarthritis will reap benefits from moderate pressure adjustments and deep tissue massage, among other treatments.
You should know that sclerotherapy or prolotherapy can help you alleviate issues. The therapy uses injection with the idea to strengthen the back ligaments. Still, there are no studies that can confirm its effectiveness.
If you suffer from spinal cord compression, osteoporosis, or inflammatory arthritis, you should avoid spinal manipulation altogether. Besides, people with a history of cancer should get clearance from a primary care doctor before undergoing an adjustment.
Everything depends on your back pain diagnosis, which is why a professional should be adequately informed of your medical history beforehand. We are talking about current medications you use, ongoing medical conditions, lifestyle factors, and surgical history.
It would help if you learned more about Alpine Chiropractic in Virginia Beach to understand everything about chiropractic care.
Things to Know About Chiropractic Treatment for Neck Pain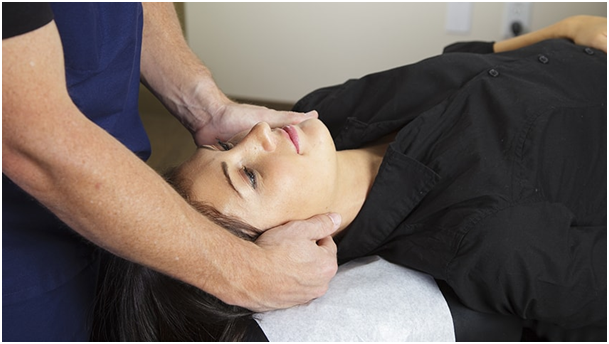 The cervical spine or neck starts from the base of the skull and features seven small vertebrae. Remember that it supports the entire head weight, which features approximately twelve pounds.
Since the neck is highly flexible and can move your head in almost any direction, numerous problems can happen that may cause injury or pain. The most common reasons for neck discomfort are:
Worn joints
Osteoarthritis
Pinched nerves
Herniated discs
Muscle strains
Injuries
Worn joints
Chiropractors will conduct neck adjustments named cervical manipulation, loosen the joints within cervical vertebrae. That way, they will reduce pain caused by muscle spasms, pinched nerves, and other factors that may affect your situation.
In most cases, neck pain goes together with lousy posture and age-related wear and tear. Still, it would help if you rested assured because experts will use the hands-on technique to manipulate the neck and use it for alignment. That way, you can combat the posture effects.
In some cases, neck pain is not a local problem because discomfort can go to the arms and shoulders. Therefore, a chiropractor will relieve these pains by relaxing muscles, repositioning the bones, and reducing overall nerve pressure.
Combined with a treatment plan, you should conduct the home exercise and stretching to relieve the pain. At the same time, soft tissue massage can loosen muscle knots in the shoulders and neck, which will reduce overall pain.
It is crucial to find a licensed professional who can safely administer spinal adjustments. Remember, routine care will offer you a non-invasive, safe, and non-addictive alternative to over-the-counter and prescription meds.
You should know that chiropractic adjustments will reduce joint misalignments and restrictions in the other joints and spine, improving the functions of the affected joint, reducing inflammation, and returning your central nervous system to proper alignment.
As a result, your body will manage discomfort better than before, meaning it will naturally heal itself.
Studies have shown that patients with chronic back pain reported significant improvement after a few adjustment sessions.
It means you should find the best professional from your area and undergo a few treatments that will help you deal with chronic pain without any additional hassle.
The treatment plan depends on your specific situation and other historical factors you presented to a chiropractor. If you have suffered pain from car accidents, arthritis, or sports injuries, you will need long-term care to prevent further problems.
However, if you are experiencing issues due to pinched nerves or postural problems, you may need short-term care. It is vital to talk with a certified professional to determine the best course of action.
You need to conduct consultation, X-Rays, and screenings to allow a chiropractor to plan the best strategy possible.
We recommend you ask around talk with your family members, friends, and co-workers, who can help you find the best chiropractor from your area.
At the same time, go to a few consultations before choosing the right one because the neck is sensitive, and you do not wish to select someone without prior experience.